A group from University of Cambridge, UK, etc. has reported on roles of ΔH69/V70 mutation seen in multiple independent lineages of SARS-CoV-2.
https://pubmed.ncbi.nlm.nih.gov/34166617/
There was no overall change in susceptibility to serum neutralization for ΔH69/V70 relative to the WT, suggesting that ΔH69/V70 does not represent an important antibody escape mechanism.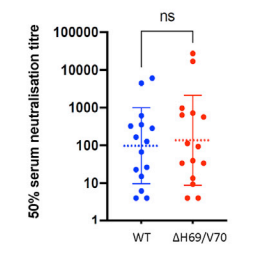 Western blotting for S2 spike indicated a higher amount of cleaved spike in ΔH69/V70 bearing virions and in the HEK293T producer cell lysates.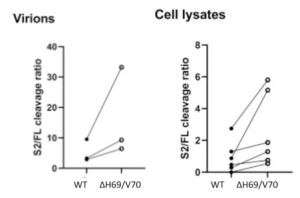 As a conclusion, it was found that ΔH69/V70 itself is not an antibody evasion mechanism, but increases infectivity associated with enhanced incorporation of cleaved spike into virions.