Welcome to Mx's (to be pronounced as Emukk's) Homepage.
July 19th, 2022 is the second Anniversary of this homepage. Current main issues on Mx homepage are as follows. Basically, Mx is a research and development type business entity.
Glycan and Lectin
Virus Infection (mainly around SARS-CoV-2 Infection)
Plants Rhizosphere
Biosensors (Glycan Profiler, Multi Biome Sensor, etc.)
Easy to use Deep Learning Software (SA/DL Easy)
R&D consumables (Special Culture media, Lectin, etc.)
With and After Corona's world will transform various social structures, including work styles. So, Let's move forward with our life, breaking from the past.
The most Top News
Prof. Sakar M. A. Kawsar (University of Chittagong, and Visiting Prof. Yokohamacity University (YCU)), Dr. Masao Yamada (Mx representative and Visiting Prof. YCU), and Prof. Yasuhiro Ozeki (YCU), etc. have reported about new inhibitors for SARS-CoV-2 protease enzyme.
Inhibitors for SARS-CoV-2 protease enzyme
Top News
At the 45th Annual Meeting of the Molecular Biology Society of Japan, November 30th to December 2nd, 2022, at Makuhari Messe, a presentation titled as "Evaluation of an improved evanescent fluorescence scanner suitable for high-resolution" was presented as a joint activity with researchers from AIST
Glycome mapping of formalin-fixed paraffin-embedded tissue sections" will be presented. You can see glycan profiling from a small sample using the high-performance glycan profiler GSR2300.
The 45th Annual Meeting of the Molecular Biology Society of Japan
Top News
AgroHolobiont Team (Mx is the main member of this team) was selected as one of the finalists in AGRI TECH Grand Prix 2022. Mx is engaged in developing a Microbiome Sensor (MBS).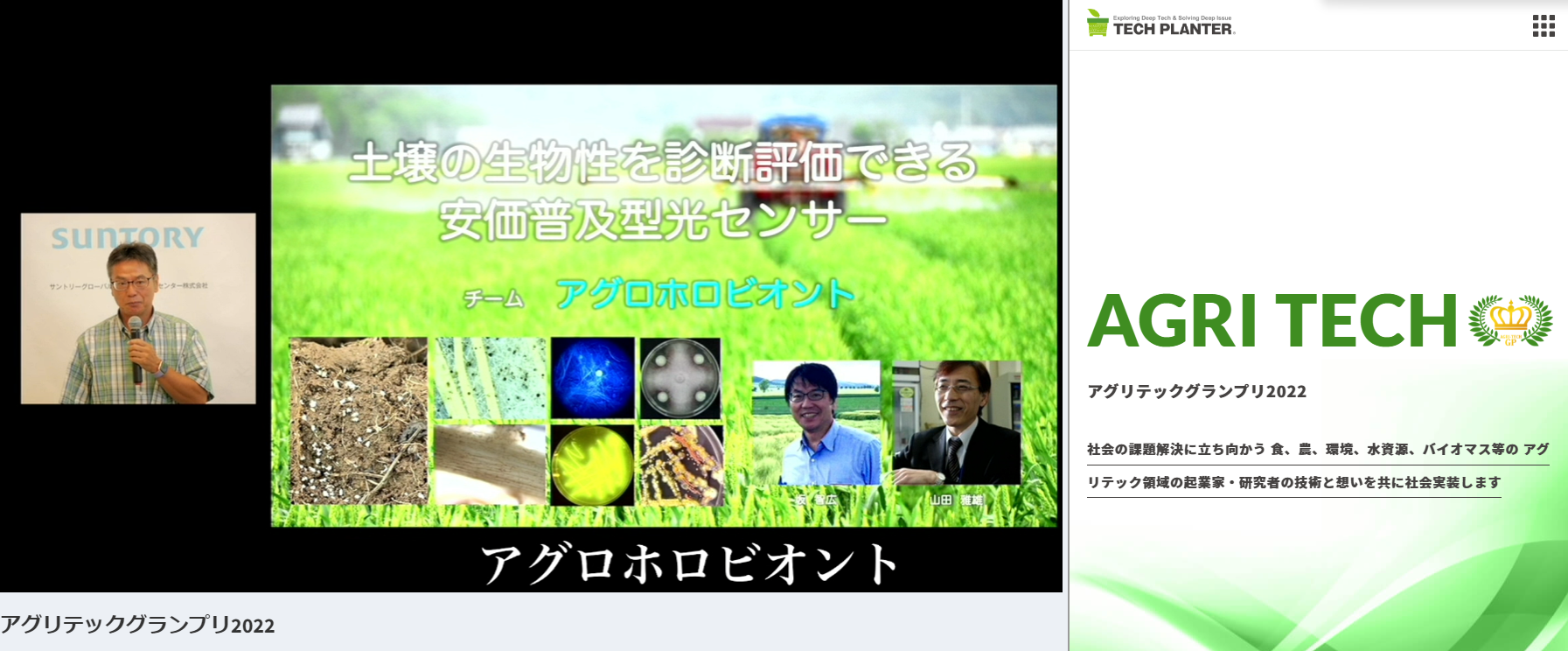 Strategy of AgroHolobiont to realize Regenerative and Sustainable Agriculture
News
Mx will start Manufacturing and Sales of Glycan Profilers (GlycoStation Reader 2300, GlycoSuperLite 2200) after 2022, Aug. 12th. It will be also possible to handle Repair and Maintenance of old products sold from Moritex, GP Biosciences, and GlycoTechnica, of course it will depend on equipment conditions and repair parts availability. The trademark "GlycoStation" has also been transferred from GlycoTechnica to Mx.
News
Let me introduce you an ultra-low-cost, ultra-high-speed, high-sensitivity glycan profiler (GSL2200). Please refer to the following pdf for the specifications of the device, including the comparison with the current Highend glycan profiler.